Make the
world

your classroom.
As an educational travel organization, Bschool Travel partners with the top BBA, MBA, EMBA, and specialized master's programs to execute high-quality experiential learning study tours across the globe. Our global immersions are designed to push boundaries and give the business students of today the tools to succeed as the innovative business leaders of tomorrow.
What is experiential learning?
Experiential learning bridges the gap between academic content and practice. Through immersive industry experiences, students can better apply classroom learning to real-world business challenges.
Experiential learning programs designed to meet your
bottom line.
Don't leave things to chance — let us take out the guesswork. We customize programs to check the box on several global initiatives within Bshool Program Offices like yours. We support our university partners in a variety of services, including the following:
Embark on next-level study tours
From travel management to curriculum design and beyond, Bschool Travel is with you every step of the way! We work with faculty and staff to create unique cultural experiences for MBA, BBA, EMBA, and specialized master program students. By customizing itineraries around core curriculum themes and connecting our global network with the leaders of tomorrow, we can ensure academic continuity between the classroom and industry engagements across the globe. Discover how our short-term programs leave a long-term impact.
Destination selection is an integral part of the planning process and can be a driver of overall success and student enrollment. Here are a few destinations that are gaining popularity across the Business School ecosystem.
Angela Shelley
Assistant Director, MBA Global Programs UW Foster School of Business
Andrew Allen
Assistant Dean University of Illinois Gies College of Business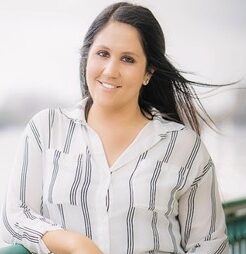 Amber Ackerman
Senior Associate Director, Executive Degree Programs MIT Sloan School of Management
Deidra Stephens
Director, Texas McCombs+ Global & Experiential Learning University of Texas McCombs School of Business
"After multiple disappointments with other third-party providers, I was desperate to find a reliable partner to support my MBA study tours. Bschool Travel was recommended to me by a colleague, so I reached out for a bid. They provided an excellent proposal at a competitive price. They then went on to wow me with their fast response times, incredible business network, and friendly (and patient) program managers. When the time came to run the program, it went off without a hitch. The business visits were immersive and interesting, the cultural activities authentic, and the overall organization seamless. The students, faculty and staff could not speak highly enough of Bschool's support on the ground. I have added Bschool Travel to my list of preferred providers and plan to continue using them for my MBA programming. I cannot recommend them enough for your global business focused study abroad needs!"
"We first partnered with Bschool Travel during the pandemic to help us deliver our experiential learning programs in a new format. With their support, we delivered immersion programs in a virtual format and then added domestic in-person programs - both of which have had resounding student feedback. Their virtual programs delivered high caliber speakers, challenging and immersive consulting projects, and unique cultural experiences. Bschool Travel's curricular design team took the lead on developing a robust live case study with challenging, yet achievable deliverables for our students. We were even more impressed with the strength of Bschool Travel's domestic business network, with project partners including the likes of ExxonMobil and the Seattle Kraken. Both our domestic and virtual programs have had staying power since the pandemic, as the affordability allows more of our students to participate!"
"Partnering with Bschool Travel for our Executive MBA Global Labs has made such an improvement to the trip planning process! Given the complexity of EMBA programs, including the student-faculty expectations, ever-changing executive schedules, and individualized customization requests, we have historically faced challenges when working with outside vendors. Thankfully with Bschool, we no longer have to worry about managing these interconnected components, allowing us to focus on other impactful aspects of the programs. The teams' experience with EMBA students, their flexibility, and their one-on-one student customer care has truly made a difference in the preparation and execution of these trips."
"We were in search of a provider that could provide high-quality, consistent experiences across all of the global destinations we conduct our study tours. We found our partner with Bschool Travel! They support many of our study tours in South America, Europe, Asia, and Africa. We have been most impressed with the strength of their business connections and ability to provide quality experiences across all of these regions. As former MBA students participating on similar programs, Bschool Travel founders truly understand the business school population and their needs. They are always suggesting ways to enhance the students' experience and are diligent about making sure the trips are successful. Best of all, they are extremely approachable and delightful to work with. From academic content curation, to travel logistics, to student customer care, we know we will get a consistent experience with Bschool Travel, no matter the destination."
Thanks for the fantastic experience. I had a fabulous time and one of the best travel experiences I've ever had. There was a great selection of hotel locations and activities. Our tour guide was lovely, and she gave us superb recommendations about the places we should eat and the things we should do.
This trip was amazing! The desert camp in Jodhpur was unforgettable. Everything was comfortable and well coordinated with a variety of activities from adventure to culture.
The trek leaders and itinerary were phenomenal. We covered so much ground in Japan and so efficiently. Japan is an amazing cultural experience and this trip gave us the opportunity to see everything firsthand.
We had an amazing time on our trip. Every detail was thought through and curated to the experience we were looking for. The trip was absolutely made by our incredible guide, who made the experience seemless and unforgettable. I would recommend that other MTreks work woth Bschool Travel.
Absolutely the best trip. All the events and the suggestions for leisure time were great.
Ready to take your classroom on the road?
Let's get started.